In 2018, the Italian Ministry of Foreign Affairs and International Cooperation selected us to develop its new social strategy and to manage its social channels with the aim of portraying Italy in the world and presenting its foreign policy.
Context
Evolving on Social Media: Integrating Digital Diplomacy with Services for Citizens.
The aim of the new social strategy of the the Italian Ministry of Foreign Affairs and International Cooperation was to bring citizens closer to Italian foreign policy, in a simple manner. The idea was to move beyond the use of social media as a press office with official declarations and the presentation of institutional activities and activate a system of informative content for Italian citizens and residents abroad through images, videos, stories, posts and tweets. Moreover, this would reinforce the role of the Ministry as a reference point for Italian foreign policy and guide citizens in understanding events occurring around the world.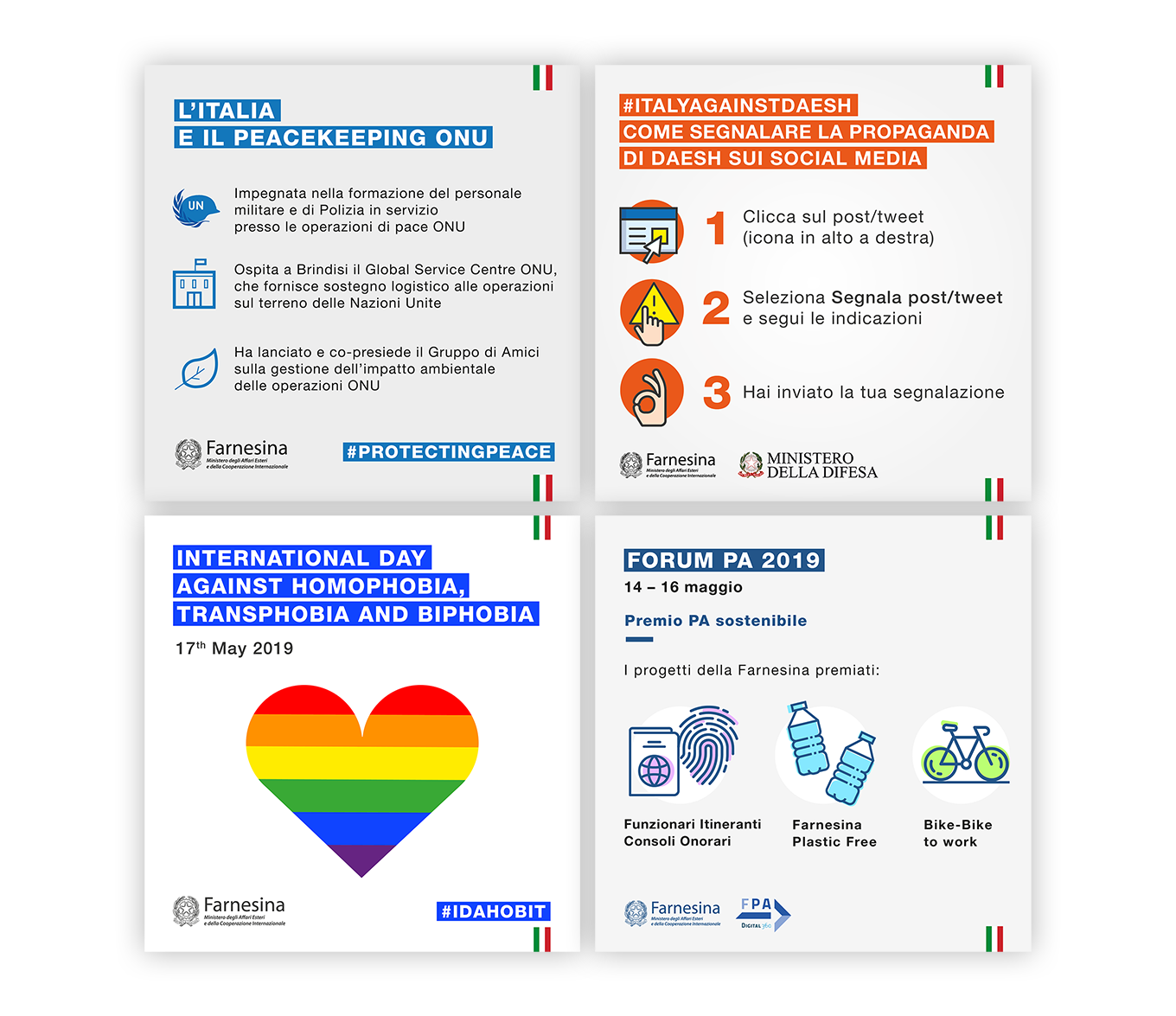 Strategy, Governance, Social Media Management and Crisis Management
2018 – 2019 – Cultur-e performed a social media intelligence analysis to focus on the initial context and the latent interests of users and develop a bilingual (English and Italian) social media strategy focusing on the specific characteristics of each channel. Twitter was used to reinforce institutional communication through trending issues; Facebook to promote brand awareness and report on Italy around the world and provide useful information for citizens; Instagram as an engagement tool to develop storytelling through images and stimulate spontaneous interaction; YouTube videos are used to promote the role of the Ministry in the diplomatic, consular and international networks. Moreover, Cultur-e defined a governance model for the Ministry's social media channels, an editorial management policy and schedule weekly content, managing content on a daily basis, whilst monitoring monthly results through a KPI system.
2020 – Social Intelligence and brand monitoring: with the aim of verifying whether and to what extent the image of Italy promoted by the Country System was perceived as such by the public, we started an analysis of the perception of the Italian Brand on the world network. The work produced interesting insights relating to the real perception of the Italian Brand and its primary values ​​by the foreign public.
Activities
Social Media Intelligence
Social Media Strategy
Social Media Governance
Social media management
Management of Institutional Campaigns on Social Media
An Efficient Internal Organisation to Increase Quality and Satisfy Users
The integration of the Cultur-e team di in the Ministry work group allowed us to develop a new methodology for the scheduling of content and the control and management of individual channels, monthly reports and weekly editorial plans, as well as to improve the synergy amongst Ministry operators and offices abroad. The new organization produced a greater variety and quality of content and led to new fans and followers on the Ministry's social profiles.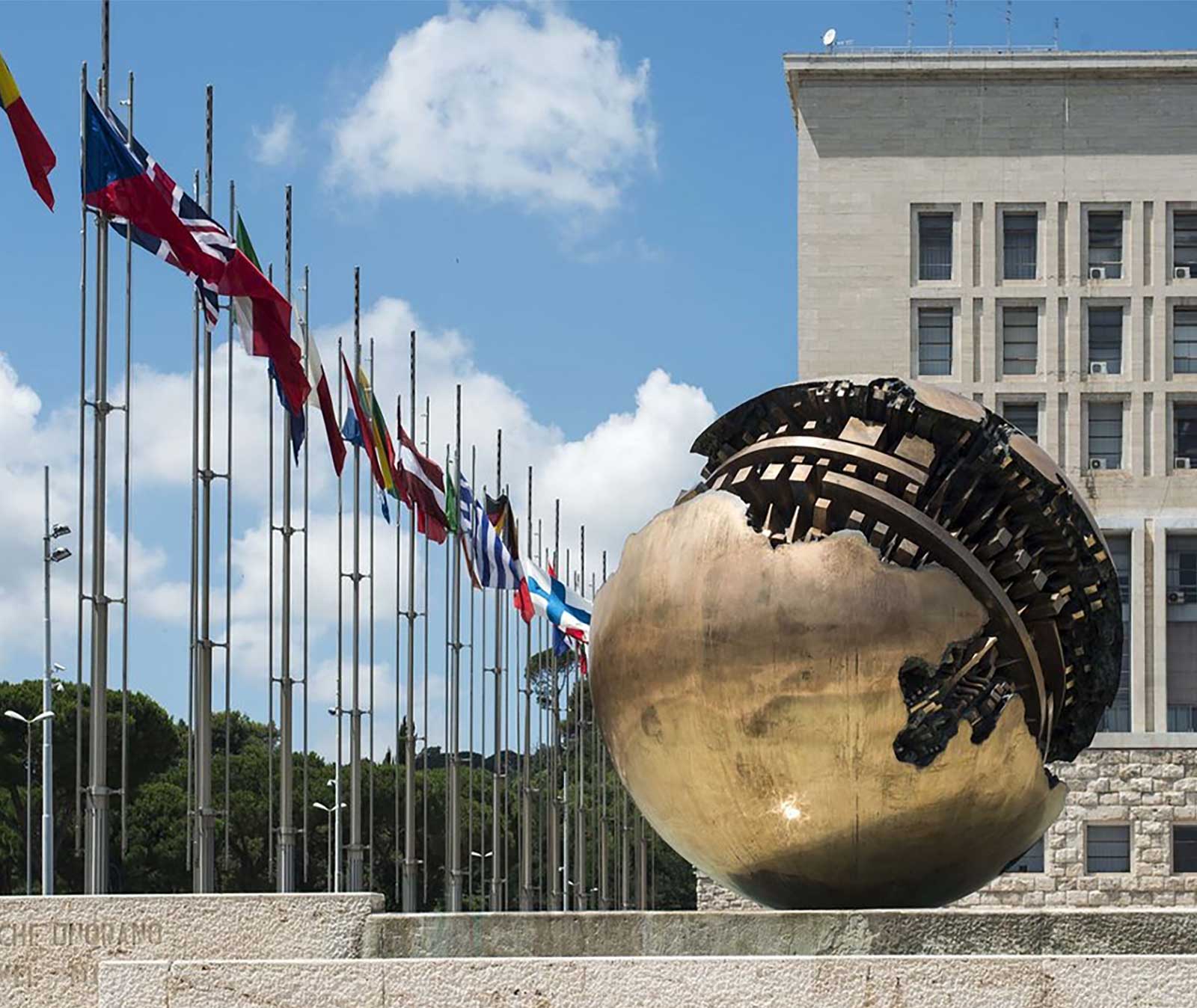 Contact Cultur-e
News
Historically, Italy has enjoyed a strong evocative capacity for the values of creativity and product excellence summarised in the "Made in Italy" expression. The…
Read more
Communicating Italy's presence and foreign policy to the rest of the world. That is the goal of the new social media strategy that the Ministry of Foreign Affairs and…
Read more