In 2013, the Vatican Museums kicked off a vast plan to promote all its activities and collections that had not yet been digitalised. Developed in collaboration with the Vatican Internet Office, the project involved Cultur-e for 3 years and produced a portal with over 15,000 pages in 5 languages.
Context
Portraying the Richness of the Vatican Museums, Beyond the Museums
The Vatican Museums provide more than the experience of a visit. They provide research, labs and didactic activities. They are protagonists of global culture. They are a masterpiece of architecture. And a workplace for many individuals. This requires communication in which dialogue amongst users is not only a museum service, but that also reveals and promotes the complexity and richness of this institution. Fundamentally, the use of new digital channels and the creation of stable and long-lasting on-line relations aims to recreate the story of humanity through shared ideas and sensations.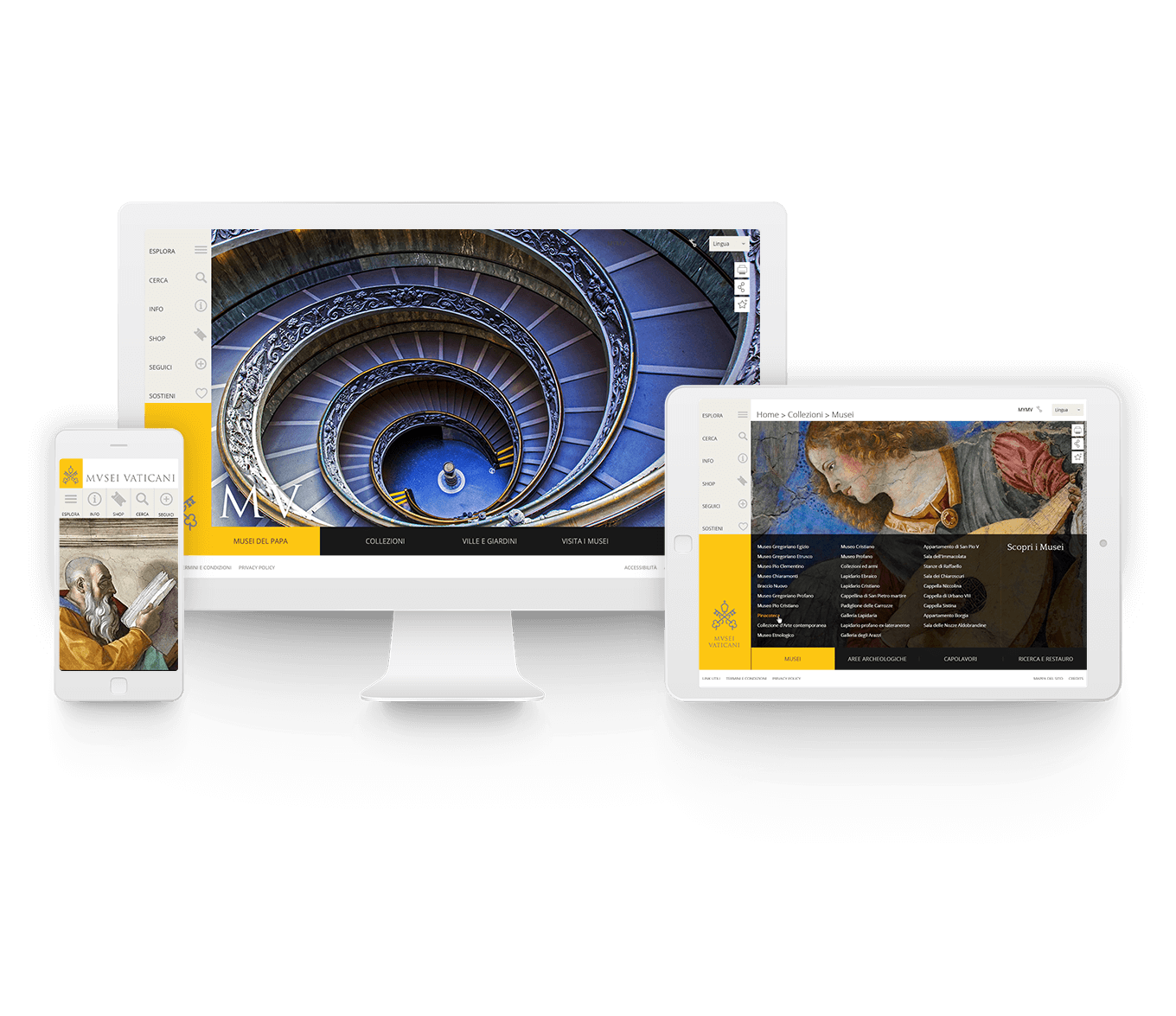 Digital Strategy, Multilingual Internet Portal Development, Development Support
While our partner Inarea worked on a new brand identity, Cultur-e developed an online communications strategy, developed a graphic and editorial project for the new web portal and produced multimedia content in Italian, English, German, Spanish and French. During the development process, Cultur-e envisaged a new, entirely mobile user experience calling for a (then) radical change in on-line communications. We coordinated a photo shoot and selected and published over 150 highly evocative new images, produced a powerful video and a "how to" video tutorial, expanded the section dedicated to visits, didactic activities and visitor services, and added a section on the research and restoration labs that were previously hidden to the public. Finally, we provided support for technical development and publishing, with the manual migration, reorganisation, translation and publication of a significant number of documents and images.
Activities
"As is" Channels Analysis
Benchmark Analysis
Communication strategy
Editorial Development
Design and User Experience
Support for Application Development
Multilingual Publishing
Multimedia Content
A Hidden Treasure is Revealed to the World On-line
The portal was a great success amongst the press and users. The new navigation scheme mirrors the grandeur of the Vatican Museums, promoting the history and art that it has been safeguarding for centuries and portraying the life and energy that runs amongst its corridors and halls.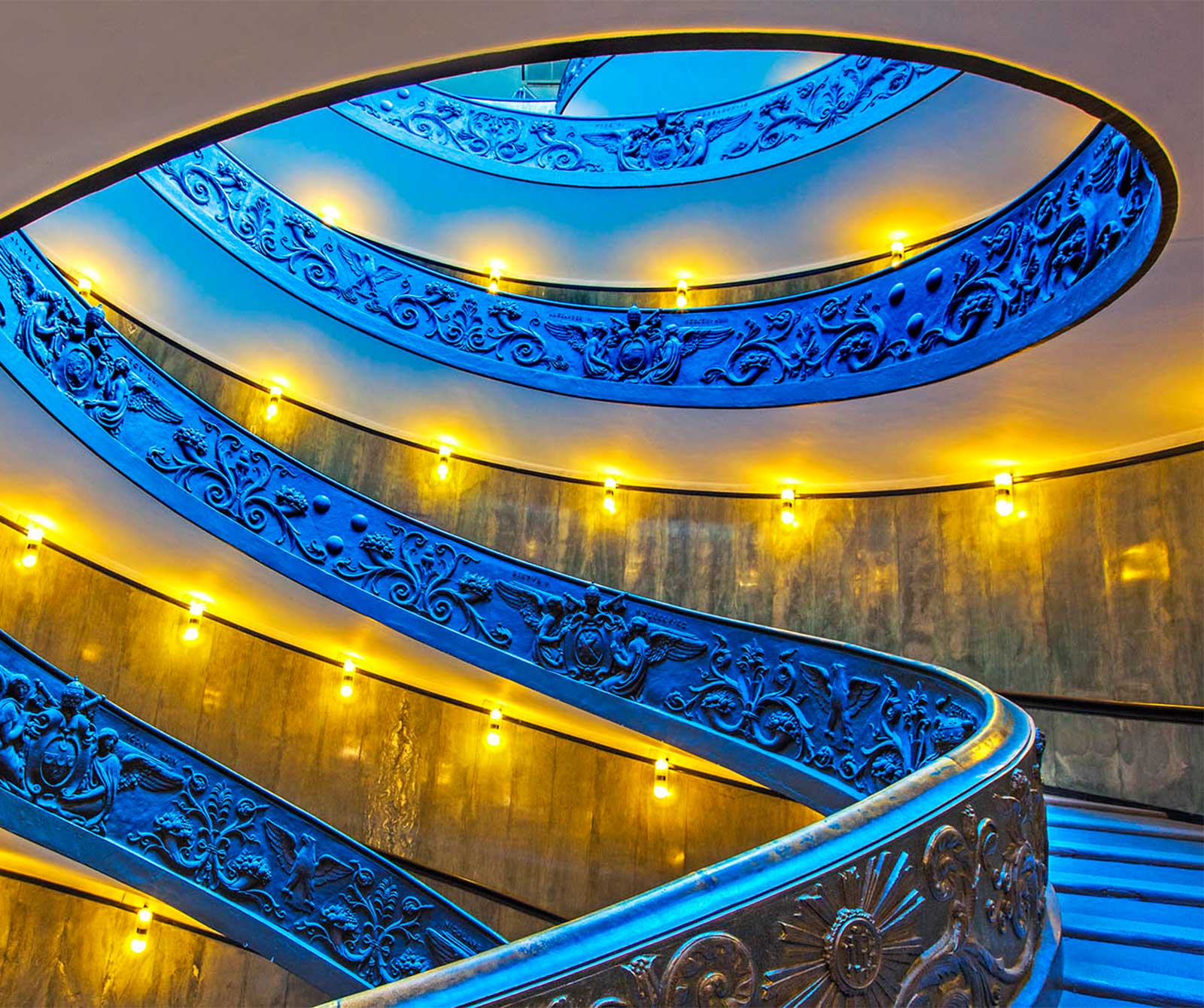 Contact Cultur-e
News
The Vatican Museums' inmense artistic heritage is now open for the digital world in five different languages. The project includes more than 15,000 pages, 50...
Read more
The shared objective with Inarea was to make the Vatican Museums' identity go beyond the physical visiting experience. The digitalization of the Vatican...
Read more