Since 2020 we have been collaborating with PagineGialle Casa Magazine, the Italiaonline portal dedicated to meeting supply and demand between individuals and professionals in the home sector.
The objective is to increase organic traffic and the number of online conversions through the production of SEO content on topics of interest (construction, related legislation, deductions, tax administration).
Since 2022, we have intensified the collaboration with the SEO content strategy of both PagineGialle Casa Magazine and PagineGialle Magazine, the vertical portal dedicated to meeting users and commercial companies from different sectors.
Context
In recent years there has been a boom in online searches aimed at finding local professionals and businesses. The evolution of the GPL and the spread of mobile devices have done the rest: today users rely on the web – mainly from mobile devices – to find businesses and professionals in the area. To respond to this trend, Italiaonline has developed PagineGialle and PagineGialle Casa. The related magazines are created to acquire quality traffic thanks to the SEO content strategy and the production of organic positioning content created by Cultur-e. Search query optimization allows us to increase visits and attract the target audience to the platform. The strength of the project is thus the careful study of the most searched keywords online, both nationally and locally on various issues. The keyword research takes the form of a monthly editorial plan which, through the SEO strategy, allows us to work on the conversion funnel and transform the reader into a user of the PagineGialle service.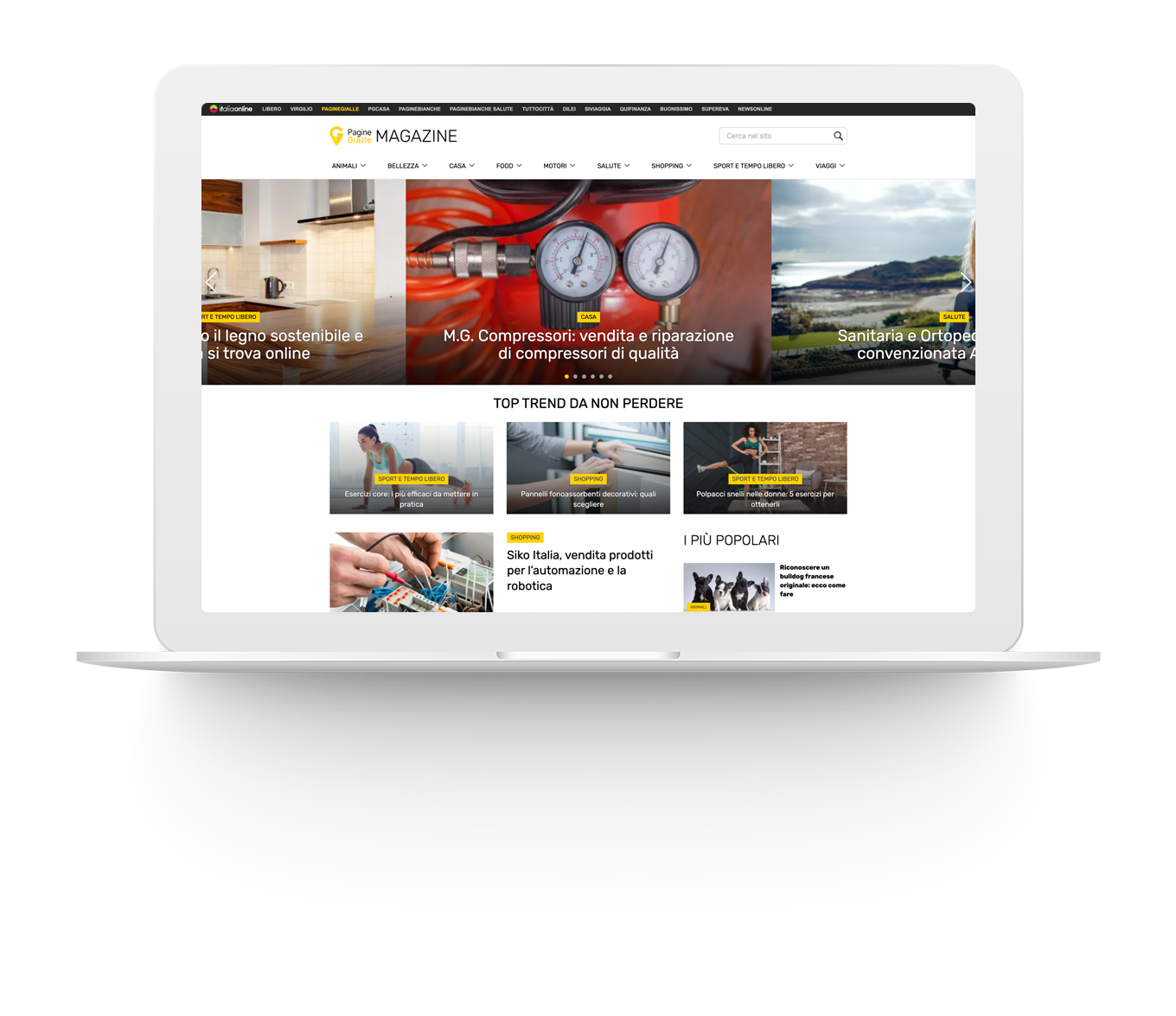 SEO design, analysis and content strategy
From 2020 – Editorial plan and production of SEO content on tax and legislative issues concerning the home sector.
From 2022 – Definition of the SEO editorial strategy and production of content on topics related to home, animals, beauty, food, motors, health, shopping, sports and travel.
Activities
Editorial planning and coordination
Keyword research
Development of the SEO Publishing Plan
Daily publication of SEO textual content
Publishing on CMS
Lead Generation
Analysis of the results
An SEO strategy capable of meeting users' needs
Once the building bonuses have come into effect, Cultur-e has adopted an editorial strategy aimed at informing users in a timely manner about news and legislation. Over time we have built an ecosystem that has allowed this content to scale the Google SERP and position itself on specific keywords. The management of both Pagine Gialle and Pagine Gialle Casa magazines now allows us to work on a broader semantic perimeter with useful, readable and targeted news and information. The objective is to anticipate users' needs to gain their trust and transform an interested and satisfied reader into a potential client of Italiaonline services.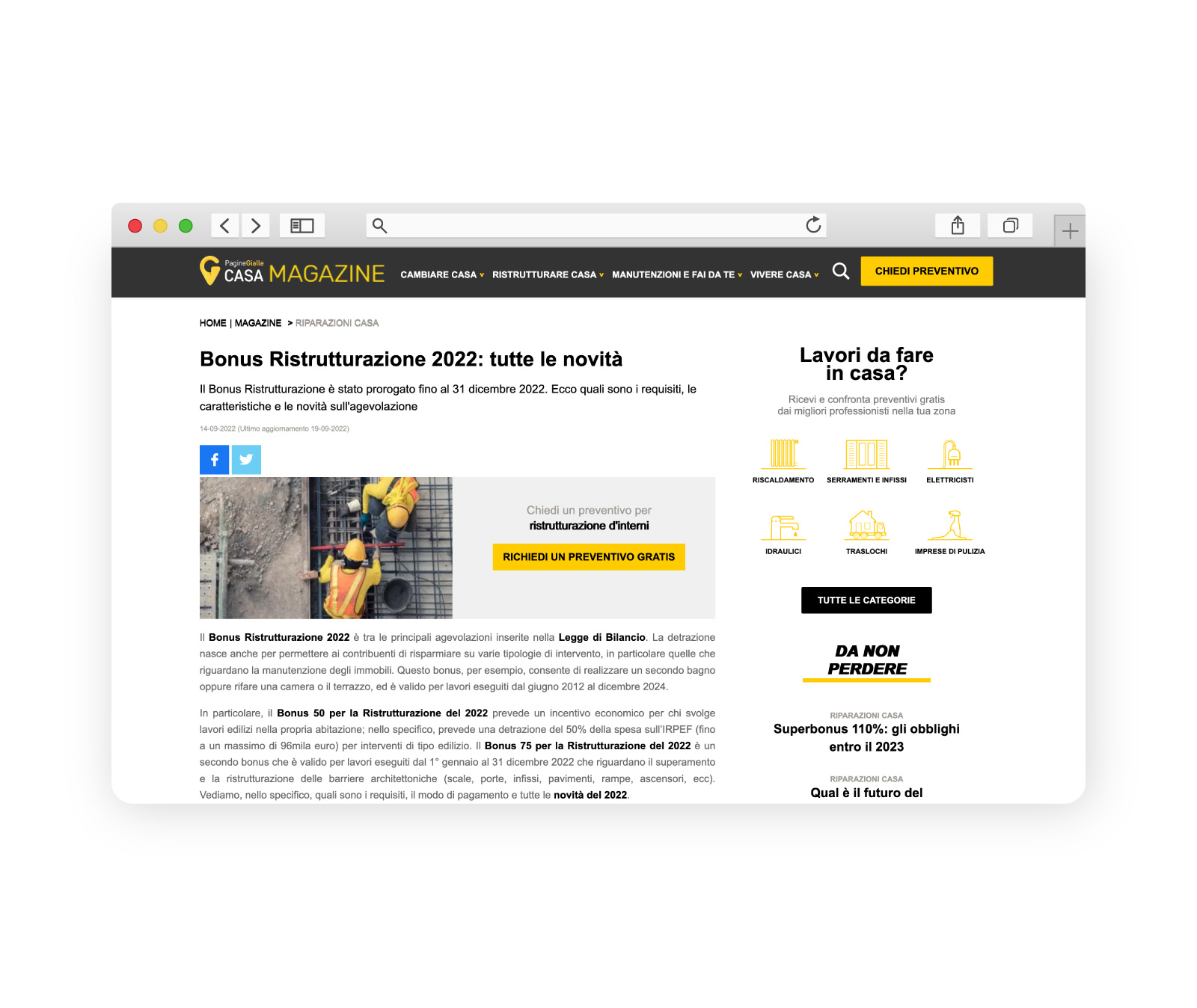 Contact Cultur-e
News
Traffic is nothing without conversions. The goal of Italiaonline, the well-known web company with which Cultur-e has been collaborating for years on various projects,...
Read more