In 2015, we started repositioning IREN's digital media. The analysis of data and on-line conversations guided the restyling of the 7-site system and the opening of the Group's social channels. The commitment then shifted to the daily management of the profiles and social media advertising.
Context
Affirming Your Identity and Helping Others with Digital Tools
The multi-utility company in North-western Italy, a leader in the energy, water and environmental services sectors, in 2015 was very active, but found it hard to distinguish its identity and services. Consequently, its activities, success and continuous investment in efficiency and innovation, as well as its care for the environment and citizens, were not sufficiently visible. Moreover, its on-line communications were fragmented on a range of different sites and users find it hard to orient themselves amongst the various services. A new digital strategy was required to reposition the IREN brand, promote the added value of its services, simplify the lives of citizens selecting an energy supplier, waste collection system and water provider.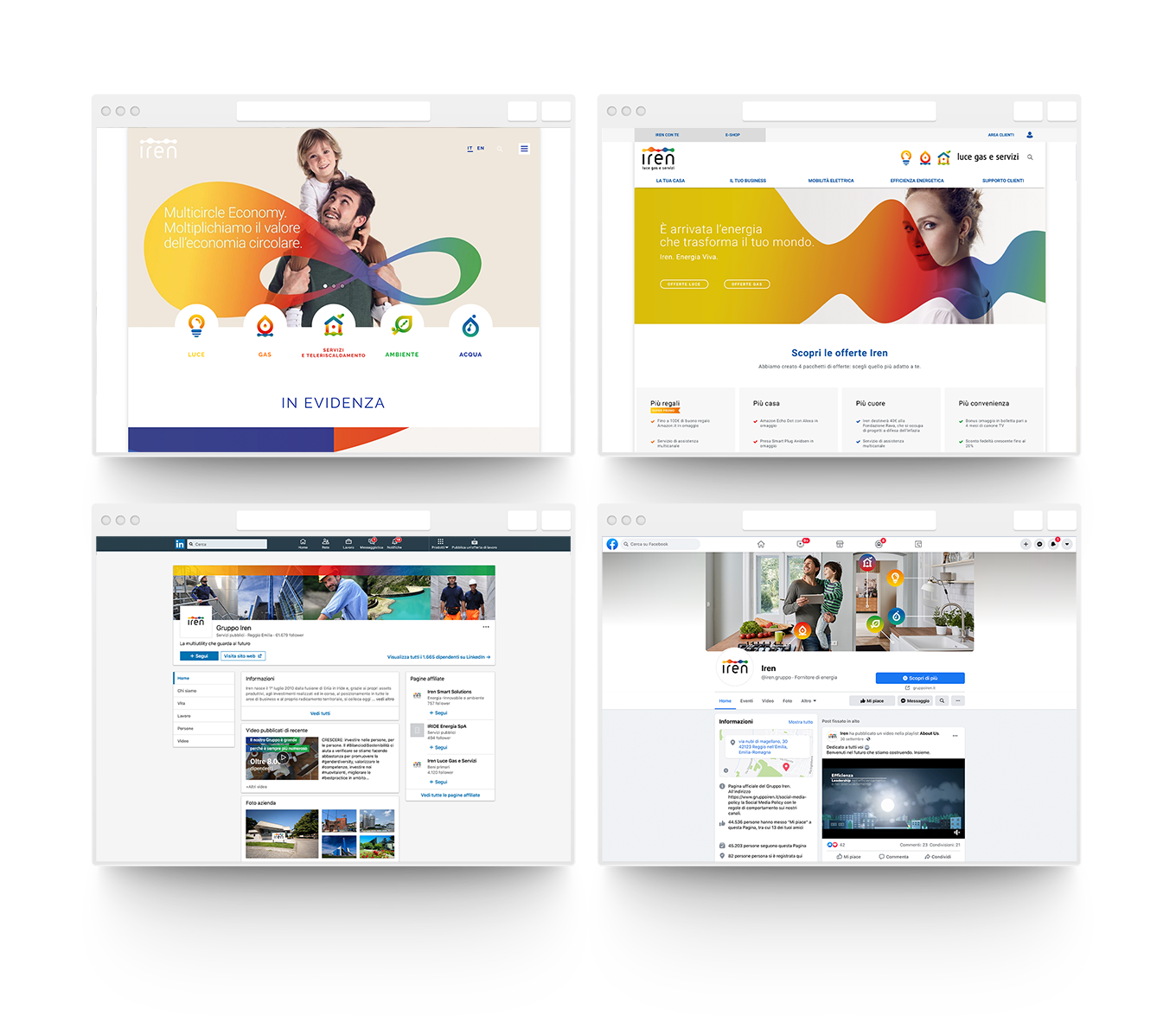 A System of Websites, Internet Portals, Social Profiles and Social Advertising
Based on the Group's needs, Cultur-e devised a digital media strategy with a system of 7 integrated portals and social media channels (Facebook, Twitter, LinkedIn, Instagram, YouTube). The adopted strategy implemented integrated and cross-channel communications to promote the brand in reference communities, generated awareness of the Group's public utility services, and activate a multi-channel involvement of users. Following the activation of the websites and social media channels, Cultur-e developed high-quality content branding actions to promote Group actions and positive results in terms of service, innovation, technological growth and environmental care. Moreover, the Group also started a new social care service as a strategic lever for CRM and Social Media Marketing, using monthly social media intelligence to identify strategies for hot issues and topics of particular user interest.
2015 – 2016 – Social intelligence and brand monitoring, development of a monitoring strategy and customization of the Tracx.com Platform, qualitative and quantitative analyses (volumes, sentiment, places, influencers, virality, competitors) and ongoing brand monitoring activities with alerts on viral and sensitive cases. Development of monthly reputation reports for IREN, the Group companies and top management with geo-localised analyses in cities where the services are provided.
2015 – 2017 – Development of the Group website system with context analyses and an analysis to determine the position strategy, editorial project and graphics for the Group website system: Iren luce e gas, Iren Ambiente, Iren Acqua, IRETI, Iren Informa, Eduiren, Iren Collabora. Coordination of the digital ecosystem development.
2015 – present – Social media management with a definition of the on-line presence strategy, development of fan pages and dedicated communities (Facebook, Twitter, YouTube, LinkedIn), development of social policy and management plan. Daily operative management and development of engagement initiatives to expand the fan base and conduct CRM in real time. Advertising campaigns.
2020 – Refresh of the social media editorial strategy on the basis of IREN's new positioning which, ten years after its creation, is a new protagonist in the transformation of the sector: from the energy transition to electric mobility and new forms of circular economy. Development of a social media brand book with new features and formats to promote its strategic assets – sustainability, a focus on people, energy transition – and create a new storytelling for the IREN Group. Development of advertising campaigns for Facebook, Instagram, LinkedIn and Twitter to accompany the national media campaign.
Activities
Data Analysis
On-line Reputation Analysis
Digital Strategy
Editorial Project
Design and User Experience
Social Governance
Social media strategy
Training
Advertising Campaigns
Social media management
Interactive Key Award as Best Corporate Site System
Thanks to its collaboration with Cultur-e, IREN has completely renovated its digital media presence that is now on par with its position as a major national operator providing services to citizens and local communities. The new system of websites won the 19th edition of the Interactive Key Awards as best project in the corporate category. In 2017, the IREN Facebook Page and Twitter profile placed 3rd in the national ranking of best social channels on the issue of sustainability. The recognition rewards the quality content and the high engagement rate of users (48% on Twitter, 55% on Facebook). The Lundquist data was provided for the CSR Online Awards that analysed 254 European companies.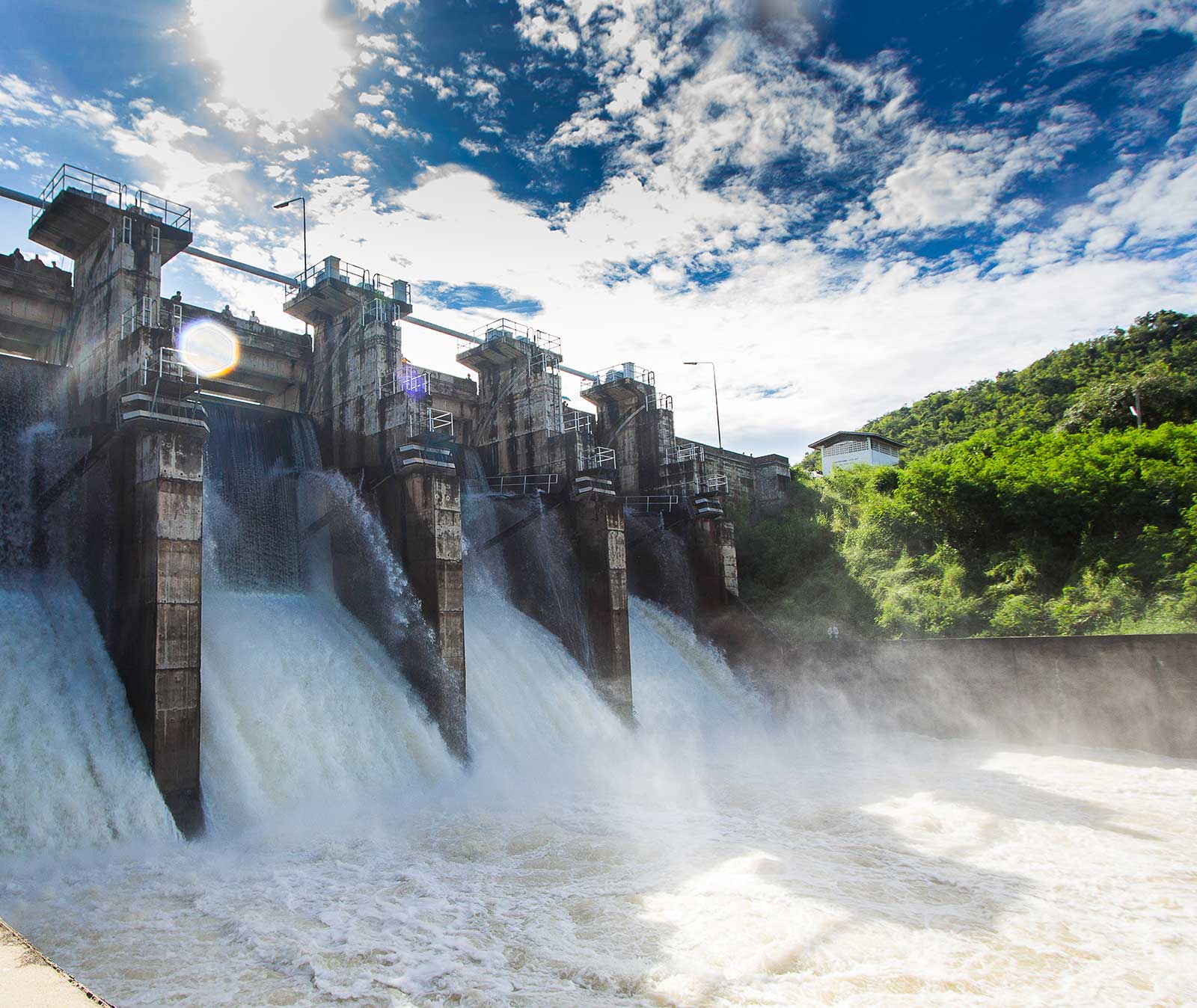 Contact us